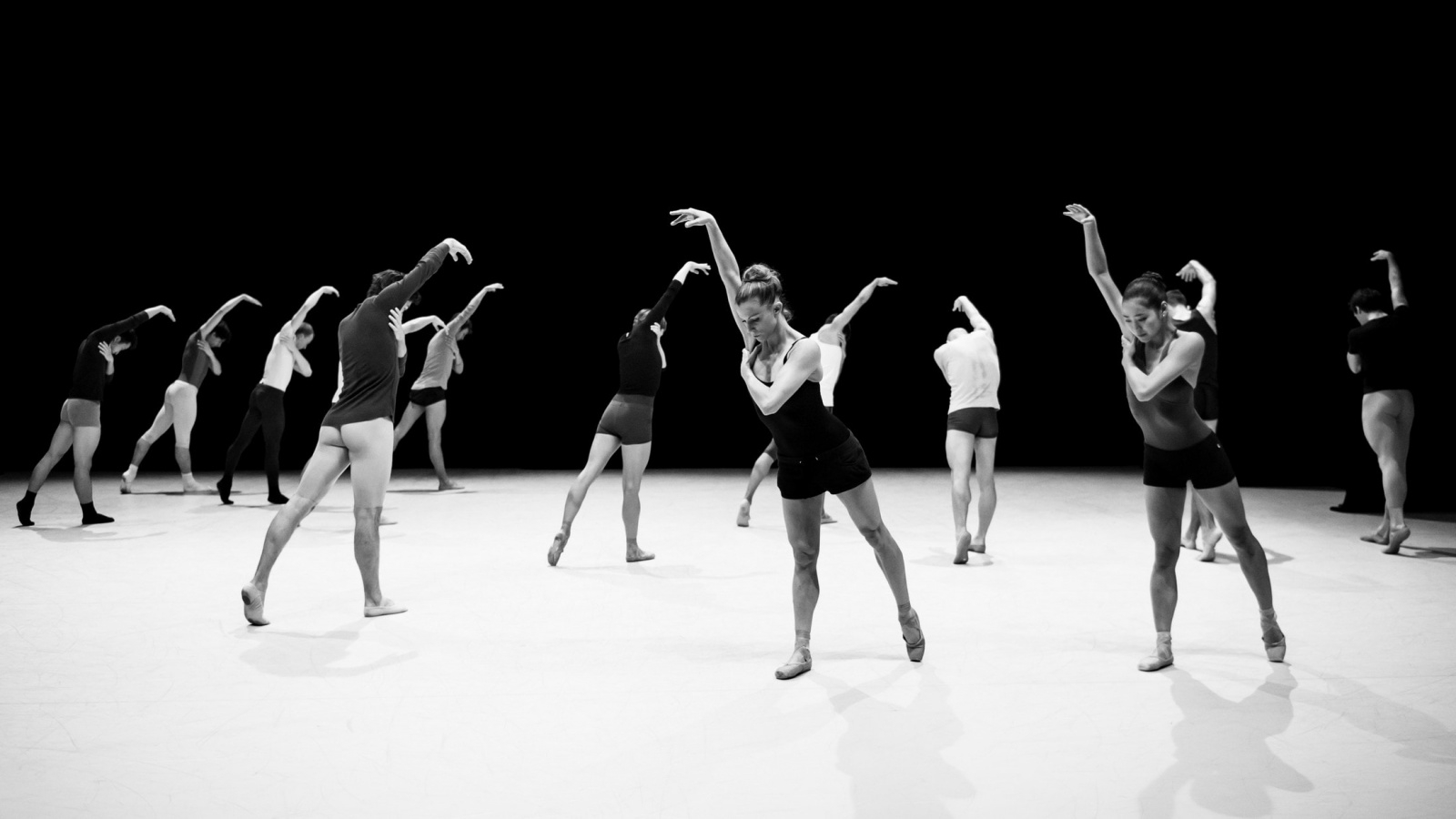 Dancers
GUERIN

Julien

French, born in Périgueux, on March 13rd, 1982.
Training
Training
1990-1997
Julien Guérin studied dance at the École Nationale de Musique et de Danse de la Rochelle school under Isabelle Domljan, Marie-Paule Cantenys and Colette Milner.

1997-2002
He continued his training at the Conservatoire National Supérieur de Musique et de Danse de Paris conservatory (under Cyril Atanassoff, Claude de Vulpian, Alain Davesne, Sergueï Soloviev, Jean-Claude Ciappara, Alain Debrus and Jocelyn Bosser).
The artist
The artist
2001
He joined the Junior Ballet de Paris where he performed ballets by Nicolo Fonte, Davide Bombana, Robert North and David Allan, to name but a few.

2003
He joined the Atlantic Southeast Ballet in the United States.

2005
He was awarded the State Certificate of Dance Teaching by the Centre National de la Danse de Paris.

2005 and 2007
He joined the English National Ballet where he performed pieces by the choreographer Derek Deane.

2006
He performed for the Opéra National de Bordeaux directed by Charles Jude before joining the Scottish Ballet under the directorship of Ashley Page.

2007
He joined Les Ballets de Monte-Carlo directed by Jean-Christophe Maillot and performed a number of ballets from the latter's repertoire: Opus 40, Altro Canto, Vers un pays-sage. Satan and the two souls of Faust in Faust, courtiers and princes in La Belle, acolytes in Romeo & Juliet, a mannequin, a guest at the ball and one of the prince's four friends in Cinderella, a slave in Scheherazade, War in Choré, a hunter in Lac, the role of Aegeus in A Midsummer Night's Dream.

He has also performed pieces by other choreographers: Whiteout and Le Spectre by Marco Goecke, In Memoriam by Sidi Larbi Cherkaoui, The Rite of Spring by M. Béjart and V. Nijinsky, Prince Igor by Diaghilev and The Prodigal Son by G. Balanchine, The Ballet Corps by Emio Greco and Pieter C. Scholten.
Other projects
Other projects
Julien Guérin has written a number of choreographic pieces:

April 2008 Chase the Score – for Les Ballets de Monte-Carlo.
April 2010
Chase the Score – for the Beijing Dance Academy.
Choreography for the Jeune Ballet de Cannes Communication à une académie – Ecole Supérieure de Danse de Cannes – Printemps des Arts. With the composer Sebastien Gaxie.
May 2011 Choreography for the Princess Grace Academy Ostinato Graphique.
May 2012 Verwirrung der Gefühle for Les Ballets de Monte Carlo.
November 2012 Tribulations for the Académie Princesse Grace.
2013 Soir de fête for Les Ballets de Monte Carlo in collaboration with the pianist Luca Mais.
Juin 2014 He wrote Somnia Vertigo set to Beethoven's Fifth Symphony for the Princess Grace Academy's annual Gala with the International Youth Orchestra of Monte Carlo directed by Alessandro Crudele.
Awards and dinstinctions
Awards and dinstinctions
July 2013
Nominee for the Rolex Mentor & Protégé Arts initiative in the Dance category.
March 2014
He was the recipient of the New York Choreographic Institute (New York City Ballet) annual award and set his Beaudelairean Souls choreography to an original composition by Gity Razaaz.
"But behind the bridge" chor. Natalia Horecna ©AB
"Romeo and Juliet" chor. J-Ch. Maillot ©AB
"Romeo and Juliet" chor. J-Ch. Maillot ©AB
"But behind the bridge" chor. Natalia Horecna ©AB
"Romeo and Juliet" chor. J-Ch. Maillot ©AB
"Romeo and Juliet" chor. J-Ch. Maillot ©AB